WEEKDAY SKETCHERS AT CHRISTOPHER ST PIER THURSDAY
Christopher Street Pier is a wonderful reincarnation of one of the old Hudson River piers. Jutting into the river with terraces, a lawn, a bandshell and trees, Urban Sketchers can choose their views: across the Hudson to New Jersey and the Lackawanna Terminal in Hoboken, across West Street with views of the Empire State Building peeking out between new glass high rises or people and pets enjoying themselves on the pier amid the trees. Join us for a day at the city's edge with your sketchbook to enjoy the breezes, the boats and the setting.
Plenty of places perch so leave your stool at home. Bring lunch (or buy it at the snack bar), a hat and sunscreen. Please RSVP DIRECTLY to Raylie Dunkel at raylie@verizon.net. Please do not hit "respond" to the email!
Marianne Milzoff will be the on site host for the day.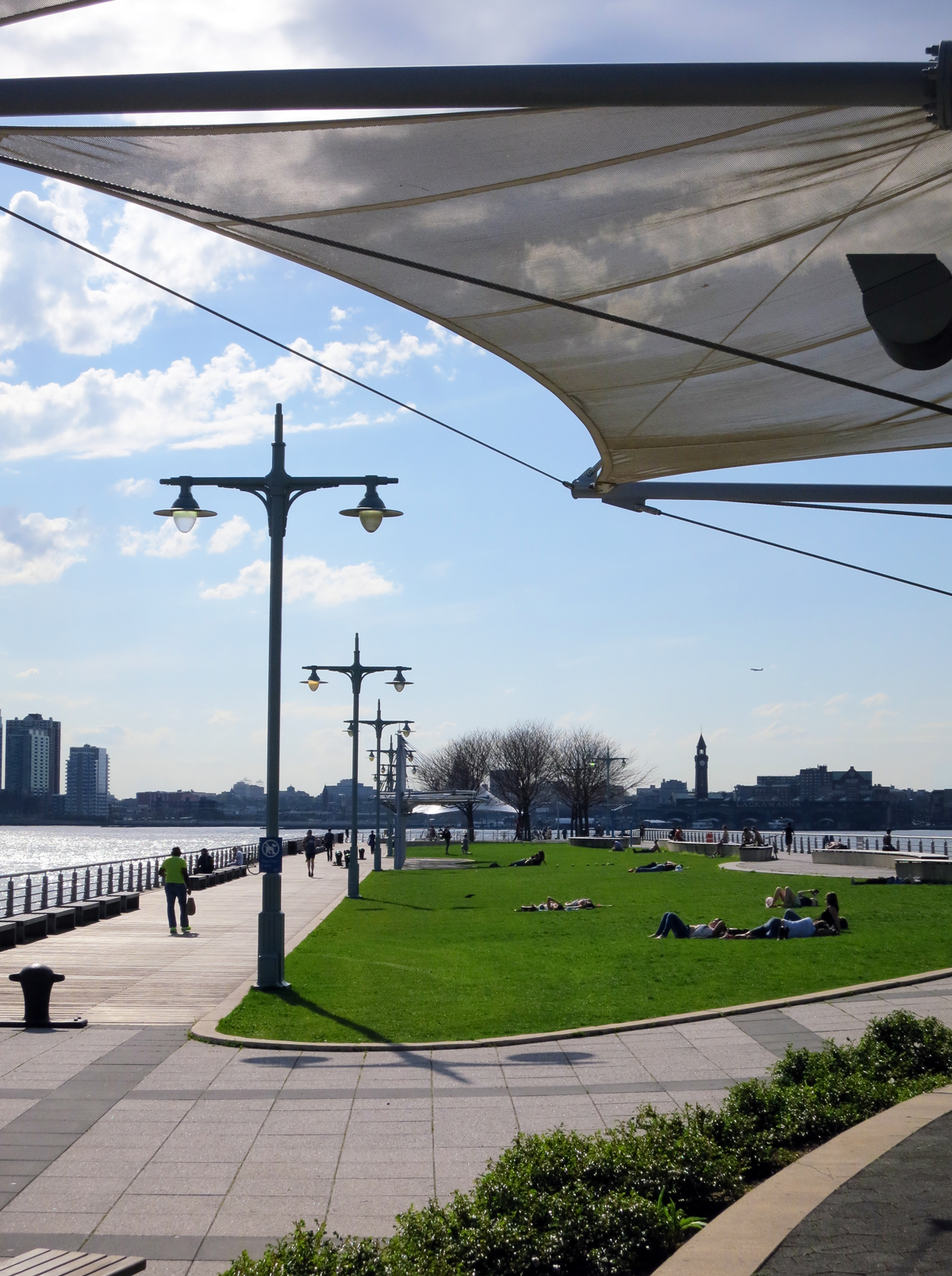 DATE:
THURSDAY
AUGUST 16, 2018
START TIME: 10:30 AM Come when you can, stay as long a you are able.
LOCATION: CHRISTOPHER STREET PIER
TRANSPORTATION: 1 Train to Christopher Street.