Weekday Sketchers at Grand Army Plaza Tuesday
What makes Grand Army Plaza grand?
With the Soldiers and Sailors Arch, Bailey Fountain, a memorial to JFK and tributes to heros long forgotten, it is a grand place.....to capture in our sketchbooks. Let's take in the plaza with he views of the entrance to Prospect Park and the Brooklyn Library while there is still time to work outdoors.
There plaza surrounding the arch and fountain contain numerous tributes to hero's of the Civil War. To familiarize yourself with the many statures and symbols, please visit the Wikipedia site: https://en.wikipedia.org/wiki/Grand_Army_Plaza.
The weather should be sunny but a bit cooler than we have gotten used to. Please dress in layers to keep yourself comfortable. Bathrooms, water, coffee and food are available at the Brooklyn Library. Bring a stool and some lunch, or purchase something at the library cafe.
NOTE: Sorry to disappoint those who were looking forward to going to the Brooklyn Navy Yard, however there are a number of renovations taking place and it would be best to save that location for a later date.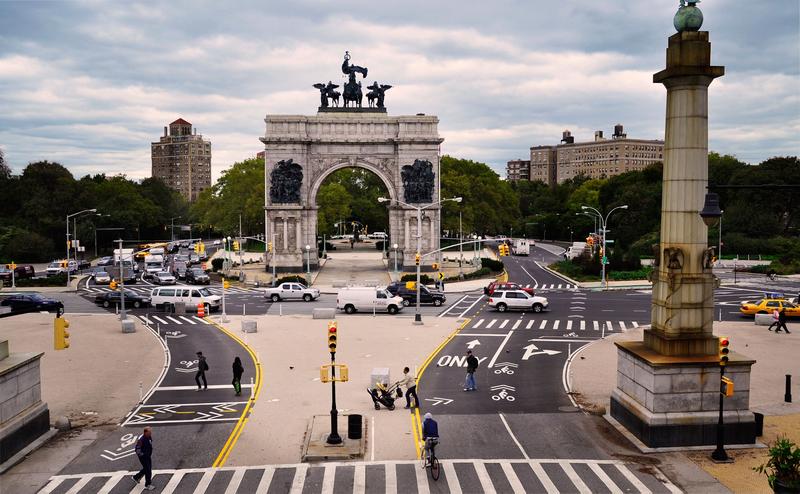 Soldiers and Sailors Arch
Bailey's Fountain

Entrance to Prospect Park
DATE:
TUESDAY,
OCTOBER 16, 2018
LOCATION: GRAND ARMY PLAZA BROOKLYN
START TIME: 10:30 AM
TRANSPORTATION: 2, 3 train to Grand Army Plaza
Please RSVP directly to Raylie Dunkel at raylie@verizon.net. Looking for us? Call/text Raylie at 201-978-6387.