WEEKAY SKETCHERS AT CAST HALL WEDNESDAY
The Institute of Classical Architecture and Art holds a collection of casts of ancient statues, artifacts and decorative building elements. Housed in a sunlit room in the Mechanics and Tradesmen's Building where we can get close to these works to draw and paint (yes, wet materials are allowed).
The building itself offers multiple opportunities for sketching from the stained glass and unusual sculpture in the lobby to the beautiful staircases a railings. The building also houses a Lock Museum with a lock dating back to 4000 BCE. You and access for a small entrance fee through the Mechanics and Tradesmen library on the first floor.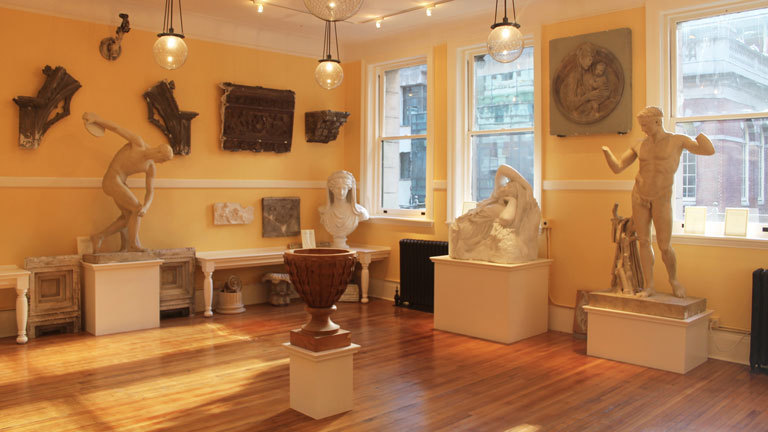 No need to bring a stool. Tables and chairs will be provided. We will be able to eat our lunch in the room so bring along your lunch or snacks.
Please RSVP directly to Raylie Dunkel at raylie@verizon.net. Looking for us? Call/text Raylie at 2012-978-6387
DATE:
WEDNESEDAY
JANUARY 22, 2020
STARTING TIME: 10:30 AM
LOCATION: INSTITUTE OF CLASSICAL ARCHITECTURE AND ART
20 WEST 44THS STREET
TRANSPORTATION: B,D, F, M to 42nd.Bryant Park Station, or the 7 to 5th Ave.