Weekday Sketchers at Hispanic Society THURSDAY
UPDATE:
Hispanic Society Winter Concert
For those interested in going to the Hispanic Society on Thursday, be aware that the museum's Winter Concert will take place Thursday evening from6:00-7:30. It is free but you must RSVP. For more information, click here: https://heightsites.com/event/winter-concert/
Join us this THURSDAY as we take a trip across the ocean and across the years to the Hispanic Society in upper Manhattan to see the current exhibit " Gilded Figures: Wood and Clay Made Flesh".
The Hispanic Society has been closed for the past few years for renovations. Recently they have opened one small exhibit space for this special exhibit of a rare art form of polychrome figures dating from 1500-1800. These delicate and beautiful figures are carved in wood and decorated with paint and gold leaf. For more information check out the web site: https://hispanicsociety.org/exhibitions/current-exhibitions/gilded-figures-wood-and-clay-made-flesh/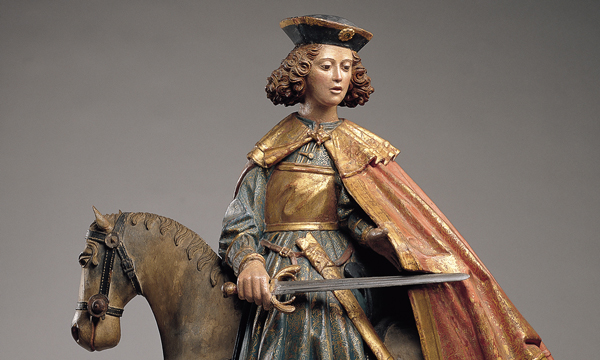 NOTES
Please note that we are meeting on THURSDAY this week not Wednesday
Because of the late start time we will not break for lunch
Proof of vaccination will be required
Admission to the museum is free and there doesn't seem to be a requirement to pre-purchase a ticket.
Be prepared to work in dry materials
Bring a stool
Many of the sculptures are rendered with very white faces and a lot of gold accents. Bring appropriate materials
Please RSVP directly to Raylie Dunkel at raylie@verizon.net
Looking for us? Call or text Raylie at 201-274-0445
DATE: THURSDAY DECEMBER 9, 2021
STARTING TIME: 12:00 PM. (the museum opens at noon)
LOCATION: THE HISPANIC SOICIETY
AUDUBON TERRACE
Broadway and 155th Street
TRANSPORTATION:1 Train to 157th St or the A, C train to 155th Street