New Jersey Sketchers at Fort Lee
Kick off of the New Jersey Chapter
Friday April 29, 2022
Fort Lee, NJ is much more than sitting in a traffic jam trying to get onto the GW Bridge!
It actually was a fort during the Revolutionary War.
Join us as we r

elive American history in a park on top of the Palisades cliffs with great views of the GW Bridge and NYC skyline, a Revolutionary War encampment, historic re-enactments and a 'living history' school program. Wear your red, white, and blue! For information about the park, its history and activities, check the web site:
www.njpalisades.org/fortlee.html
The Long Path hiking trail goes through the park. Extending 358 miles from the 175th Street Subway Station in New York City to John Boyd Thacher State Park near Albany in New York, the Long Path Trail is a thread connecting many of New York's parks, preserves, and state forest land offering great views of the river, the bridges and views of upper Manhattan, the Bronx and Yonkers.
The visitors center has exhibits, bathrooms and water. Accessible by public transit from Manhattan and with lots of parking for cars, this is a wonderful spot to kick off our new New Jersey division of the NYC Urban Sketchers Chapter!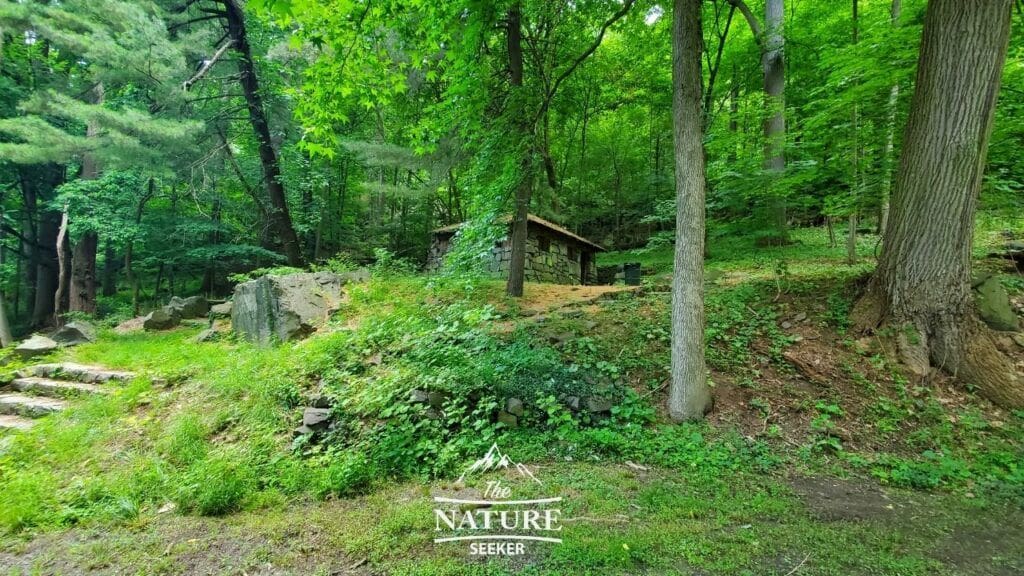 DATE: FRIDAY APRIL 29, 2022
LOCATION: Fort Lee Historic Park, Fort Lee, NJ
Historic Park Visitor Center
Hudson Terrace, Fort Lee NJ 07024
WITH A CAR: Check a map program from your locat
ion. Parking is available at the Visitors Center.
FROM NYC VIA PUBLIC TRANSPORTATION:
George Washington Bridge Bus Station at 178th Street:
Take the A train to 175th Street. Exit at the front of the train and go up the ramp into the bus terminal.
Buses and tickets are upstairs. Take the NJ transit bus #188 at 9:50am one stop across the bridge.
There is also bus #178 at 10:00 am. All buses stop at the 1st stop (Bridge Plaza) in Fort Lee including the small vans, but they charge more.
See map for walking directions.
From Port Authority Bus Terminal at 42nd Street:
Take NJ transit bus #156 at 9:10 am to Fort Lee, Lemoine Avenue and Bridge Plaza South.
There is also a bus at 9:30 am. Schedule attached.
See map for walking directions.

There is lots of metered parking. $1 for the first 3 hours, then $2.
NOTES
Please RSVP to Margaret Casagrande at margaret.casagrande@gmail.com

Looking for us? Call or text Margaret at : 646-515-9913

Those coming across the GW Bridge on the 9:50 AM bus, text Margaret and she will meet you at the bus stop.

There is no food service in the park. Bring your lunch.

Bathrooms and water are available at the Visitor Center

Bring a stool

Palisades Park is a very large and varied park. There are hiking trails, boat docks, picnic areas and bike trails. It is a good place to bring non-sketchers to join you for a day's activities while you sketch. Later, you can spend part of your day exploring the area beyond the Historic Park Center where we will be meeting. Check this park map for details: https://www.njpalisades.org/pdfs/map.pdf
walking route from bus station