New Jersey Sketchers at Montclair Art Museum
Montclair Art Museum Entrance
George Inness, a major landscape of the nineteenth century who had great influence on the Hudson River School, lived and worked in Montclair NJ. The Montclair Art Museum has a wonderful collection of his paintings and a gallery dedicated to his work. There is now a significant new installation of his work and an exhibit of works by many artists who were influenced by George Inness. This month we will visit the museum, view the work by Innes and the featured artist and then go out to the ground of the museum and see if we can use these ideas in our own work.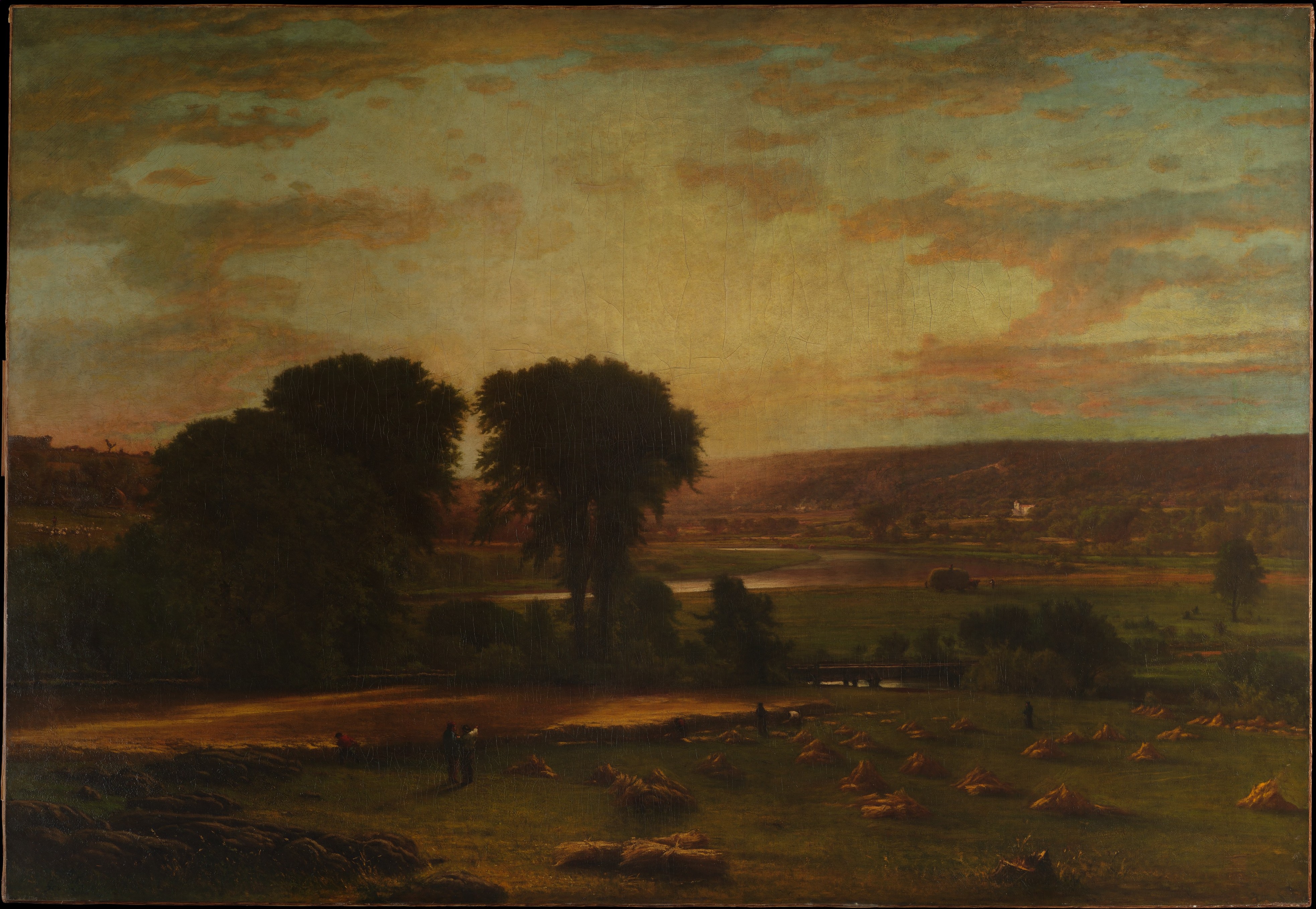 Peace and Plenty by George Innes



If time and interest allows we can also move a few blocks away to the Van Vleck Garden to continue our sketching. All together we should have a great day of working in some beautiful settings while being influenced by some great painters.
For information about the museum and directions, visit the website: https://www.montclairartmuseum.org
For information about the Van Vleck House and Garden, click here: https://montclairfoundation.org
Work by Pamela Moore inspired by George Inness
DATE:
FRIDAY
OCTBER 28, 2022
Since the museum is not open on Thursdays we will meet on Friday this month
STARTING TIME: 10:30 AM
LOCATIAON: MONTCLAIR ART MUSEUM
3 SOUTH MOUNTAIN AVE, MONTCLAIR NJ
DIRECTIONS: Please check the museum web site for directions or use a GPS program.
Van Vleck Garden
Please RSVP directly to Margaret Casagrande at. margaret.casagrande@gmail.com
Looking for us? Call Margaret at 646-515-9913
There is an entrance fee of $15 for adults and $12 for seniors. The American Alliance of Museum membership is accepted. Check the website for other discounts
Bathrooms and water are available at both sites
Three is no food service in either place. Please bring lunch or purchase it along the way
Bring a stool
Free parking is available in both places