Weekday Sketchers Capture the Sculptures in Lower Manhattan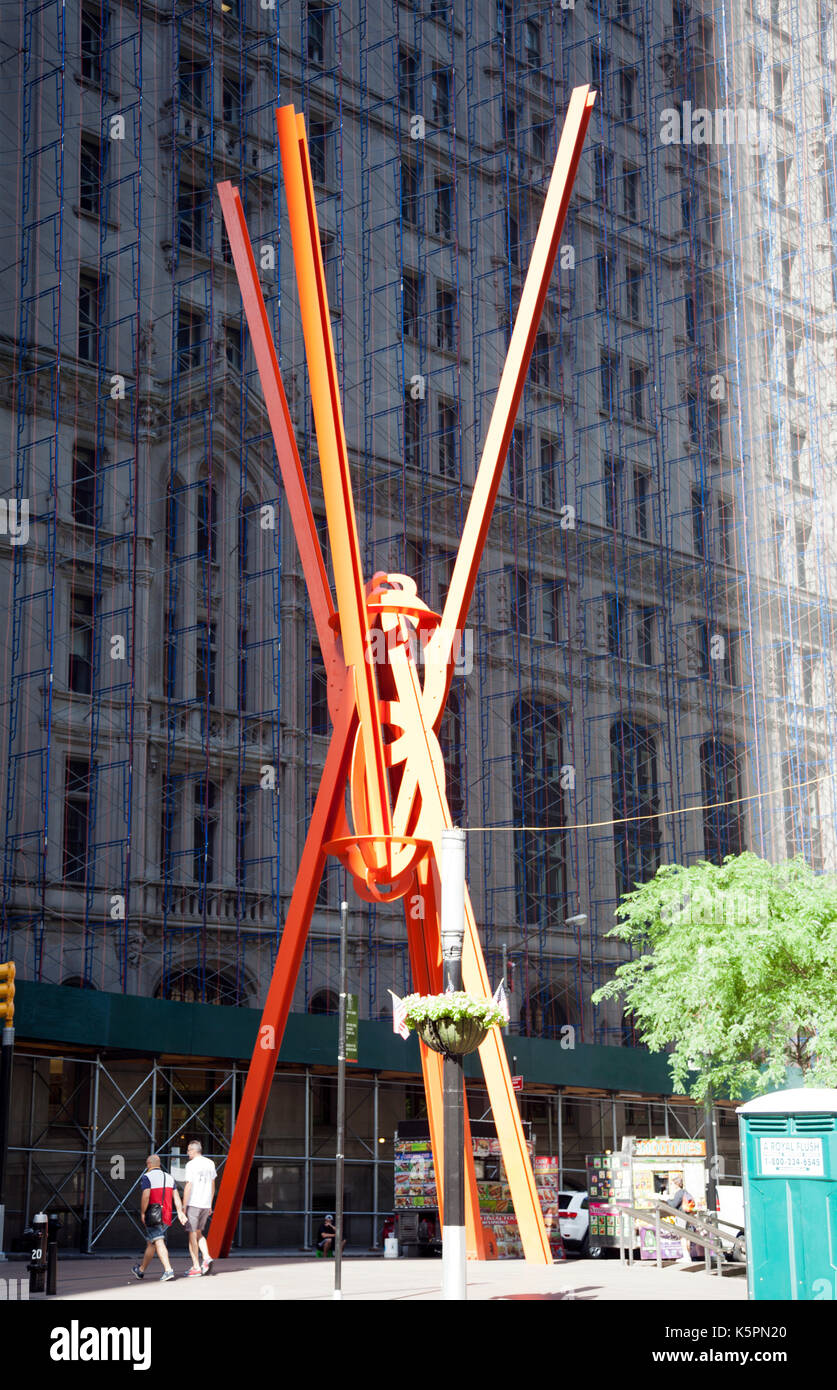 Joie de Vivre in Zucotti Park
We rush, rush, rush around this incredible city we live in and hardly take notice of the sculptures on our streets, plazas and parks. This week we will slow down and really take notice of the abundance of sculptures in the financial district: Zucotti Park, Chase Plaza, Nevelson Plaza, Bowling Green. Join us as we capture these giants in our midst.
This selection of sites isn't a complete exploration of the sculptures in lower Manhattan. You are welcome to go where you please and work on others not mentioned here. Battery Park is a rich source of material as is Brookfield Place. Trinity Church and Oculus are other alternatives.
And of course there is alway Lady Liberty in the Harbor that can be viewed from multiple places along the riverfront.
DATE: WEDNESDAY May 17, 2023
MEETING LOCATION: ZUCOTTI PARK
We will meet at the corner of Broadway and Liberty St,
near the large red
sculpture called Zoie de Vivre (see picture above). Check the map below for other sketch locations
TRANSPORTATION: N, R, W to Cortland St, 4. 5 to Fulton Street
Please RSVP directly to Raylie Dunkel at Rayliedunkel1@gmail.com

Looking for us? Call or Text Raylie at 201-273-0445

Bring a stool

Food, water and bathrooms are located in various buildings in the area

For information about these sculptures and others, click here:

http://www.blueofthesky.com/publicart/index.htm
You are welcome to explore these sculptures or any others in the area
Site 1: Zucotti Park:
Joie de Vivre by di Suvero

Red Cube by Noguchi
Double Check by Seward Johnson

Site 2: Chase Plaza
Site 3: Nevelson Plaza
Don Quixote and others by Louise Nevelson
Site 4: Bowling Green Park
Charging Bull by di Modica