WEEKDAY SKETCHERS AND WESTCHESTER JOINT MEETING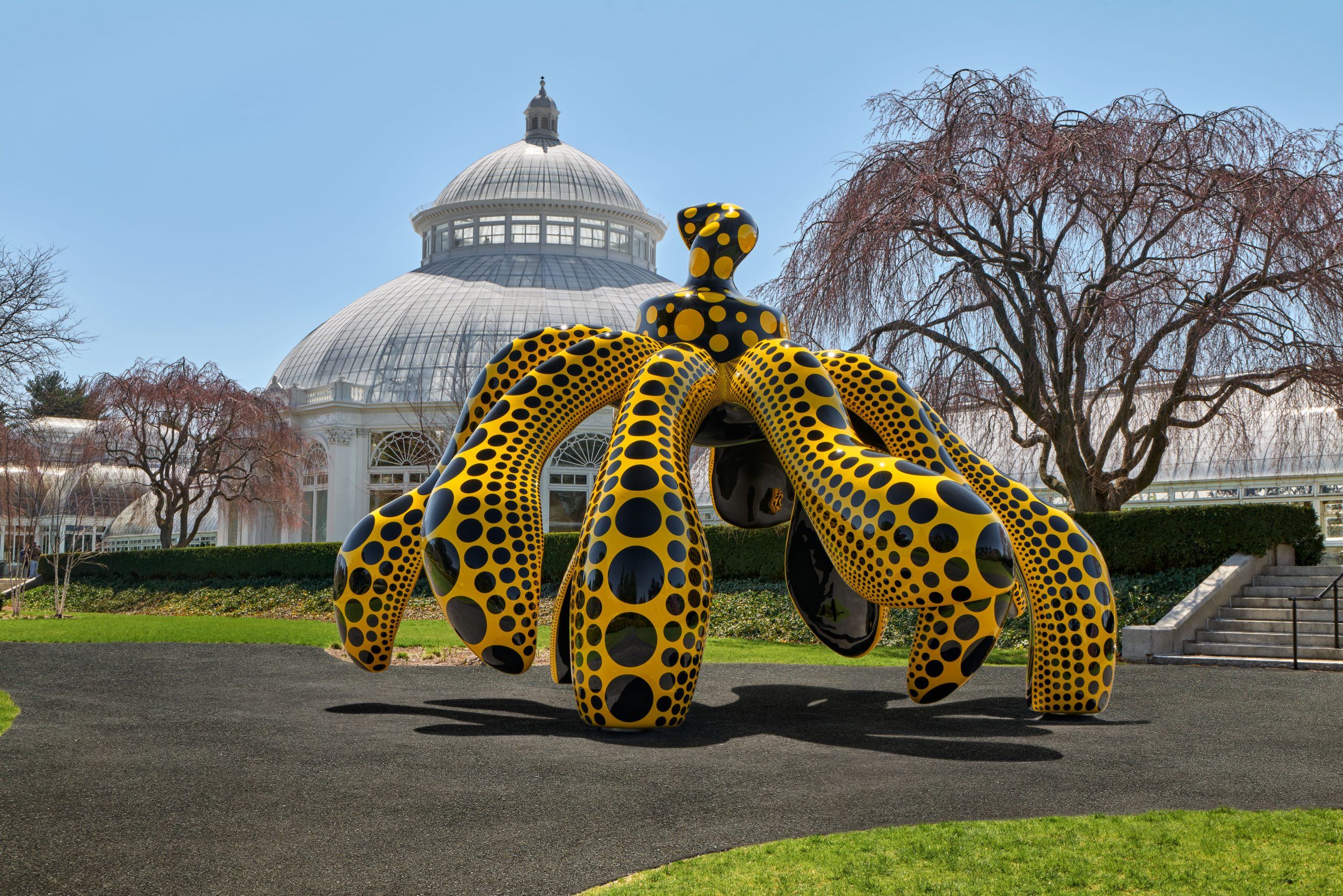 Join us this Wednesday for a very special join meeting with the Westchester chapter at the New York Botanical Garden. In addition to the wonders that the garden offers on a daily basis year round, there is a special exhibit by the artist Kusama, ... the lady with the polka dots! If you want purchase a ticket for her exhibit you can do so, but the grounds are dotted (pun intended) with some of her works, so you will dee them with a general admission ticket.
Please take note of the following:
For more information about the garden, exhibits and facilities click here: https://www.nybg.org
Your RSVP is much appreciated so we know who will be coming.

RSVP

to Raylie@verizon .net or

to Cathy Gutterman

cathygutterman@verizon.net
Bring a stool, sun block and a hat
Looking for us? Call/Text Raylie at 201-274-0445 or Cathy Gutterman at 914-625-0766
Entrance Info:
There is fee to enter the garden, as well as a fee for parking. Check the web site for costs
The garden is FREE on Wednesday to NYC residents with proof of address
The American Alliance of Museum card is accepted for free admission
If you are a member of the NYBG, and willing to share a guest pass, please do so that those who don't have a pass can get a guest entrance, Let us know that you are holding passes.
If you need a guest pass, please let us know
Meeting instructions:
We will meet in two locations:
We will meet for lunch and a throw-down at 1:00 PM at the Pine Tree Café
You can stay as long as you wish after lunch but there will not be a final gathering
DATE: WEDNESDAY JULY 28, 2021
LOCATION: NEW YORK BOTANICAL GARDEN
2900 SOUTHERN BLVD, BRONX, NY
TIME: 10:30 AM (see Meeting info above)
TRANSPORTATION: Click here for information on NYC subway, Metro North and driving directions.https: //www.nybg.org/visit/directions/
NOTE: Please check the NYBG web site for information on dinning options, what is in bloom, special exhibits and much more.
https://www.nybg.org