Weekday Sketchers at Citrovia
When the city slaps your construction site with lemons, what to do? Turn it into a Lemon Grove. Brookfield developers had to build a giant construction shed on their site on 9th Ave near Hudson Yards but instead of the normal construction site that's dark, ugly and drippy, they have given New Yorkers a Lemon Grove to walk through! Join us, with lots of yellow paint, to capture this bit of summer whimsy in your sketchbook.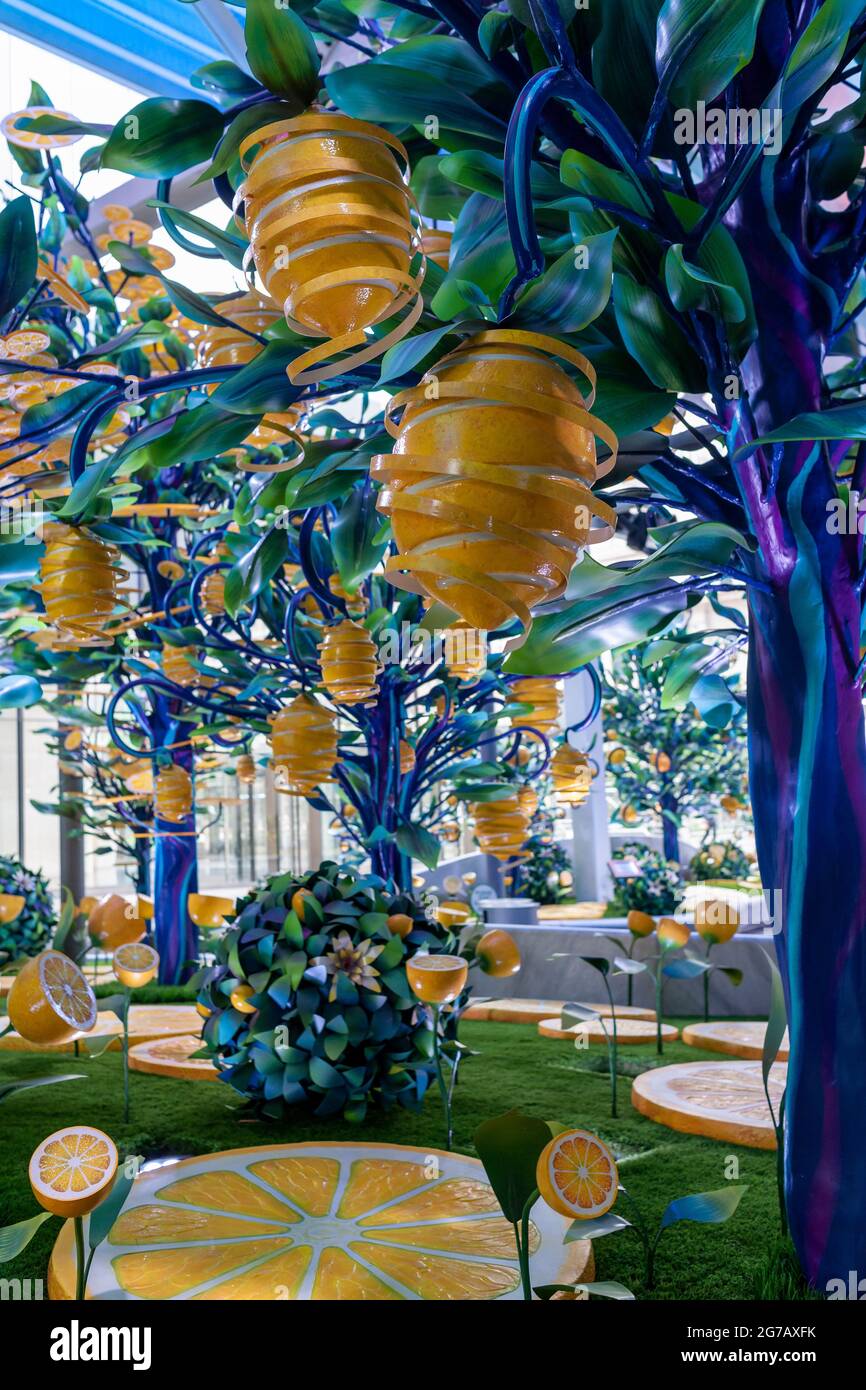 DATE: Wednesday July 21, 2021
LOCATION: 1 Manhattan West Plaza. (9th Ave at approximately 31st St) Across from the Moynihan Train Hall at Penn Station
TRANSPORTATION: A.C, E to 34th St
NOTE: It is helpful if you are planning to attend to RSVP directly to Raylie Dunkel at Raylie@verizon.net
Looking for us?. Call or text Raylie at 201-273-0445. It seems that there is seating but bringing a stool can give you options for sketching. If it rains we will go to the Moynihan Train Hall.